Terms and Conditions
Last updated: June 01, 2020
Please read these Terms and Conditions ("Terms", "Terms and Conditions") carefully before using our website (the "Service") operated
by Folsom Tree Service ("us", "we", or "our").
Your access to and use of the Service is conditioned upon your acceptance of and compliance with these Terms. These Terms apply to all visitors, users and others who wish to access or use the Service.
By accessing or using the Service you agree to be bound by these Terms. If you disagree with any part of the terms then you do not have permission to access the Service.
Purchases
If you wish to purchase any product or service made available through the Service ("Purchase"),
you may be asked to supply certain information relevant to your Purchase including, without limitation, your credit card number, the expiration date of your credit card, your billing address, and your shipping information.
You represent and warrant that: (i) you have the legal right to use any credit card(s) or other payment method(s) in connection with any Purchase; and that (ii) the information you supply to us is true, correct and complete.
The service may employ the use of third party services for the purpose
of facilitating payment and the completion of Purchases. By submitting your information, you grant us the right to provide the information to these third parties subject to our Privacy Policy.
Intellectual Property
The Service and its original content, features and functionality are and will remain the exclusive property of Folsom Tree Service and its licensors. The Service is protected by copyright, trademark, and other laws of both the United States and foreign countries. Our trademarks and trade dress may not be used in connection with any product or service without the prior written consent of Folsom Tree Service.
Links To Other Web Sites
Our Service may contain links to third party web sites or services that are not owned or controlled by Folsom Tree Service.
Folsom Tree Service has no control over, and assumes no responsibility for the content, privacy policies, or practices of any third party web sites or services. We do not warrant the offerings of any of these entities/individuals or their websites.
You acknowledge and agree that Folsom Tree Service shall not be responsible or liable, directly or indirectly, for any damage or loss caused or alleged to be caused by or in connection with use of or reliance on any such content, goods or services available on or through any such third party web sites or services.
We strongly advise you to read the terms and conditions and privacy policies of any third party web sites or services that you visit.
Termination
We may terminate or suspend your access to the Service immediately, without prior notice or liability, under our sole discretion, for any reason whatsoever and without limitation, including but not limited to a breach of the Terms.
All provisions of the Terms which by their nature should survive termination shall survive termination, including, without
limitation, ownership provisions, warranty disclaimers, indemnity and limitations of liability.
Governing Law
These Terms shall be governed and construed in accordance with the laws of United States, without regard to its conflict of law provisions.
Our failure to enforce any right or provision of these Terms will not be considered a waiver of those rights. If any provision of these Terms is held to be invalid or unenforceable by a court, the remaining provisions of these Terms will remain in effect. These Terms constitute the entire agreement between us regarding our Service, and supersede and replace any prior agreements we might have had between us regarding the Service.
Changes
We reserve the right, at our sole discretion, to modify or replace these Terms at any time. If a revision is material we will provide at least 30 days notice prior to any new terms taking effect. What constitutes a material change will be determined at our sole discretion. By continuing to access or use our Service after any revisions become effective, you agree to be bound by the revised terms. If you do not agree to the new terms, you are no longer authorized to use the Service.
Contact Us
If you have any questions about these Terms, please contact us.
---
#1 Tree Service Folsom
Local Tree Service Folsom
Our business is rooted in the people of Folsom. We're more than just a tree service, we're your friends, family, and neighbors. When you choose us, you're choosing a job done with pride.
Affordable Tree Removal Folsom
We offer fair prices for quality work. We won't oversell you and we won't waste your time. With over 20 years of experience, we're confident in our ability to take care of your trees. Come see us at Folsom Tree Service Company Inc.
Friendly Tree Pruning Folsom
We welcome our customers with open arms, just like family. From the moment you step in, you'll feel right at home. As a family-run business, we prioritize fairness and respect, making sure you're always comfortable and valued.
Trust Tree Trimming Folsom
Our reputation speaks volumes, and we honestly couldn't be more grateful! It's all thanks to the amazing word-of-mouth referrals from our treasured customers. We consider our Folsom team to be the friendliest bunch around, always going the extra mile to ensure your property shines at its best.
Professional Tree Trimming Folsom
We're the best choice for any tree service needs in Folsom. From trimming to stump removal, we'll connect you with a highly skilled contractor who can handle the job. Call us today to get started.
"Tree Service Folsom was amazing! They responded to our request within the hour and scheduled an appointment. The team came out on Wednesday, did all of their work in a timely manner, cleaned up after themselves perfectly – it couldn't have been better! Would highly recommend Tree Service Folsom!!"
---
Jane Leggins
Folsom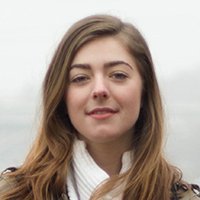 "The service is friendly and the results are always of the highest quality. I am recommending to all my friends and colleagues."
---
Stacy Catinbond
Folsom
"If you are looking for a high quality company, I highly recommend this one. They are the very best in the field, no compromise."
---
Taylor Magly
Folsom