Maintaining your trees in top-notch condition requires a highly beneficial process known as tree pruning. It's an essential technique for maximizing your trees' functionality and structural integrity. Our team is well-equipped with the necessary training and experience to provide the best tree pruning services that meet industry standards.
Our first step is a thorough inspection of the site and trees to determine the areas that require trimming and pruning. Additionally, we ensure that each tree is pruned during the right season, as incorrect or improper pruning can cause severe damage.
After pruning, you'll notice a significant improvement in your trees' appearance and overall property. Furthermore, you'll experience benefits such as better protection against storm damages and reduced chances of trees falling and causing injuries.
If you suspect a tree may pose a danger to its surroundings, it's highly recommended to consult a specialist like us. For instance, low-hanging branches can pose a significant risk to traffic and should be promptly pruned.
It's important to note that tree pruning isn't a one-size-fits-all solution. This type of pruning required depends on the tree type and condition. Crown cleaning is a common technique used to remove dead or broken tree parts and prevent property damage. Structural pruning is ideal for enhancing the growth rate and spacing of young trees. Restoration pruning, on the other hand, involves removing tree parts to restore the shrub's natural form.
In summary, our experts are skilled in providing various types of tree pruning services to meet your specific needs.
---
#1 Tree Service Folsom
Local Tree Service Folsom
Our business is rooted in the people of Folsom. We're more than just a tree service, we're your friends, family, and neighbors. When you choose us, you're choosing a job done with pride.
Affordable Tree Removal Folsom
We offer fair prices for quality work. We won't oversell you and we won't waste your time. With over 20 years of experience, we're confident in our ability to take care of your trees. Come see us at Folsom Tree Service Company Inc.
Friendly Tree Pruning Folsom
We welcome our customers with open arms, just like family. From the moment you step in, you'll feel right at home. As a family-run business, we prioritize fairness and respect, making sure you're always comfortable and valued.
Trust Tree Trimming Folsom
Our reputation speaks volumes, and we honestly couldn't be more grateful! It's all thanks to the amazing word-of-mouth referrals from our treasured customers. We consider our Folsom team to be the friendliest bunch around, always going the extra mile to ensure your property shines at its best.
Professional Tree Trimming Folsom
We're the best choice for any tree service needs in Folsom. From trimming to stump removal, we'll connect you with a highly skilled contractor who can handle the job. Call us today to get started.
"Tree Service Folsom was amazing! They responded to our request within the hour and scheduled an appointment. The team came out on Wednesday, did all of their work in a timely manner, cleaned up after themselves perfectly – it couldn't have been better! Would highly recommend Tree Service Folsom!!"
---
Jane Leggins
Folsom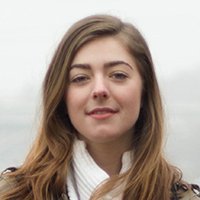 "The service is friendly and the results are always of the highest quality. I am recommending to all my friends and colleagues."
---
Stacy Catinbond
Folsom
"If you are looking for a high quality company, I highly recommend this one. They are the very best in the field, no compromise."
---
Taylor Magly
Folsom